Your Own Customized Agency Service Center
From eligibility to claims to calls, choose from a variety of services provided by 1Team.
Consider GRA Benefits Group your customer service hub, with services tailored to meet the needs of your agency and your clients. Our approach to customer care is personal, authentic, and effective.
Through 1Team, we serve as your personalized benefit call center and offer a range of services to suit your exact service requirements. Each call is answered with your agency name as we provide back-office benefit support to improve your group and individual customer service. Our customer care is professional and polished. We handle membership changes, reporting, paper processing, and claims. Your clients are serviced by a team of employee benefits professionals who work with the carriers you represent.

With our 1Team service, you gain a team of experts so you can focus on what you do best.
Learn How We Helped Jim
Consider our services similar to an a la carte menu – you can choose which services best suit your agency.
We begin each engagement by exploring your goals, then match your needs with our services.
| | |
| --- | --- |
| Customer call center | Benefit inquiries |
| Claims assistance | Group benefit change processing |
| Membership change processing | COBRA qualifying event notification |
| ID card requests | Renewal assistance |
| Group cancellations and reinstatements | New business submissions |
| | |
Our services aren't limited to those listed above. We can work with you to create a suite of services that works best for your agency. Have specific ideas or questions in mind? Let's talk!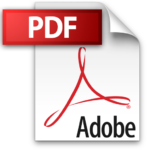 Our customer relationship management program allows us to track each call we receive from your clients.
You are then able to be notified immediately of the call or in a scheduled report.